My boys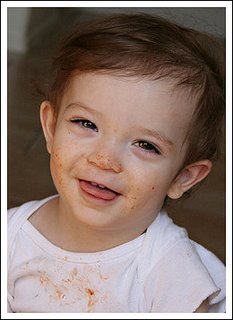 I think every woman should have little boys in their life. What fun they are. My first born is Charlie. He's 5. We really have an awesome relationship. Not only am I his "favorite" person in the world, but he thinks I'm hysterical! I have really done such a great job with this little man. He is so well rounded. He melts my heart!
Then there's Marcus. He's my miracle baby. I went through hell and back, risked my life to have him. Worth every second. Our bond is very tight! That boy knows where his bread is buttered! LMAO He is spoiled beyond belief.
Here are some pictures I took of them today. Charlie was listening to my jokes and marcus had spaghetti for lunch!
No pics of the princess today. She's not feeling well :(